Dream Theater 🎵 (29.01.2023 Warszawa)
Dream Theater
Concert Date: 29 January 2023
Location: Torwar, Warszawa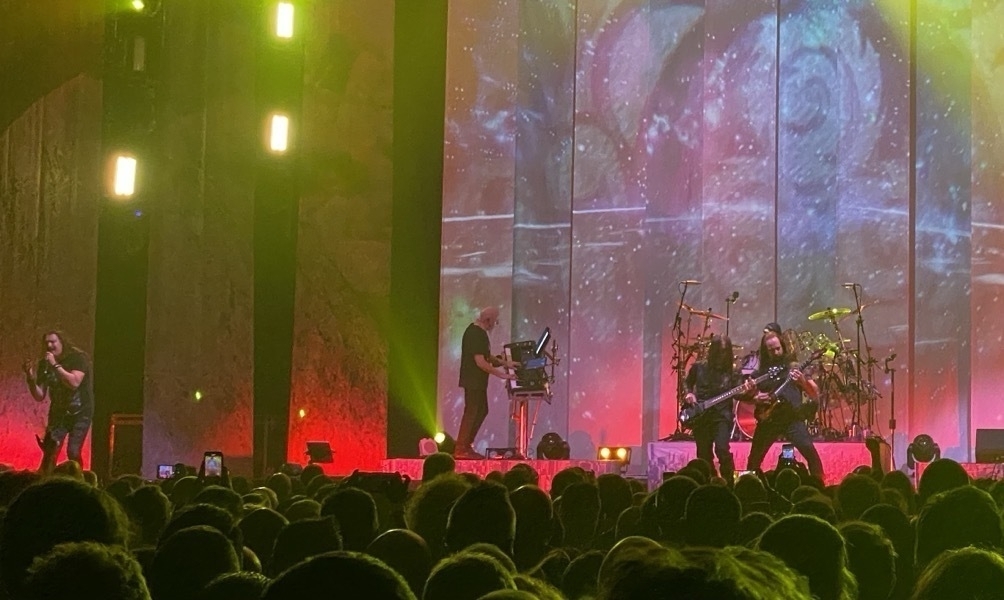 Since I was already in Warszawa for the weekend, I decided to go see the Dream Theater concert that would take place. It has been many years since I have seen them live and I haven't even paid much attention to their newest albums (Dream Theater, Distance Over Time, & A View From the Top of the World), so I wasn't exactly sure what to expect. I have been a big fan before and even liked some of the music after Mike Portnoy left the band, but my interest has waned, even if I still enjoy the older stuff sometimes.
As usual, the musicians of Dream Theater are technically impressive when they play and this concert was no different. John Myung is always just an incredible bassist to watch. His fluidity with his instrument is mesmerizing and I love to watch him play. For me Dream Theater has always been a double-edged sword – they are generally classified as Prog Metal, which is very apt and they could even credited with establishing that genre. There is metal music that I enjoy, but it is not why I come to music. I came to Dream Theater because of the prog esthetics way more than for any other reason.
This concert just reinforced for me why I have drifted away. This was a metal concert, through and through. The guest band, Arion, of whom I had never heard before, were straight up metal. Completely not my thing. And Dream Theater continued that trend in their part of the show. The two choices from early albums were Pull Me Under and 6:00, which are both very heavy and never my favorites. The section that I enjoyed the most was the three last songs from Six Degrees of Inner Turbulence, which was fantastic!
Of course, they played a lot from their latest album View From the Top of the World, including the 20 min title piece, which was was interesting, but ultimately not my thing. This will probably be the last time that I see them, though I am glad that I went to see where they are at right now and where they are going. If you are into the more metal side of things, then I can definitely still recommend going to see this genre-defining group.